SMTP Relay: What Is It, How It Works and Best SMTP Service Providers [2021]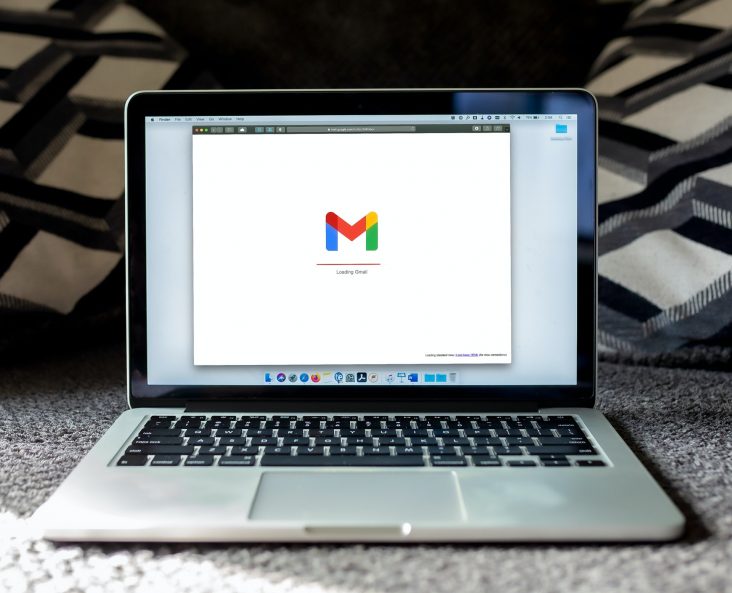 You just finished writing your email. You hit send. Now what?
Sending emails for business is so much more than hitting send on your email service provider (ESP). Many triggers are happening in the background to ensure that your email is delivered safely to the recipient's inbox. 
If you're looking to learn more about email and how it works, then this article is the right place to be. We're going to explore Simple Mail Transfer Protocol (SMTP) Relay. Sounds like a bunch of words, right? Don't worry; by the end of this piece, you'll be a wizard on the email delivery topic—ready? 
---
---
What is SMTP relay?
In a nutshell, Simple Mail Transfer Protocol (SMTP) is the protocol of sending emails from one email relay server to another. These email relay servers are called MTA's or SMTP relay servers. 
What do we mean when we say a mail server? It's easier to picture when we look at how we send a real letter—yes, that's still a thing!
If you want to send a letter, it goes from your local post office to the local post office of your recipient. It gets there by car, boat, train, plane, owl… In the world of email, a server is the post office, and SMTP relay is the transportation method between post offices. 
SMTP relay is the act of sending an email. It is not the act of delivering or receiving an email—these protocols are called POP or IMAP and are best for another email masterclass. 
SMTP relay takes place no matter what type of email you are sending. Whether you're sending a transactional email, a peer-to-peer email, or a mass marketing campaign, SMTP relay constantly takes place in the background.
How does SMTP relay work?
There's a high chance you've used an SMTP server if you've ever sent an email in the last 40 years. Today we'll explore the email journey itself. Let's use an example.
Parcela has a fantastic new product to launch and wants to tell her email subscribers all about it. Parcela creates a beautiful email within her mail user agent (MUA), and hits send. When Parcela hits send, her email is broken down into code.
Parcela's MUA sends a message to the Mail Submission Agent (MSA), who checks it for errors before passing it to the Mail Transfer Agent (MTA). 
If Parcela's recipient is on another email relay server (which is often the case), SMTP relay starts. The MTA checks the domain records and finds a match, then sends it to another MTA in the recipient's area. This process could happen two or more times. 
Eventually, when Parcela's email code is close enough to the recipient, the last MTA translates it and sends it to a Mail Delivery Agent (MDA), which sits on the recipient's mail server. 
Lastly, it's passed to the recipient's MUA, who reconfigures the beautiful email that Parcela spent so long putting together. 
Note: SMTP relay is the process of sending your email between MTAs and the MDA. It's the mode of transport from one virtual post office to the next; it's not the entire email journey. 
Depending on the number of recipients you're sending to, it depends on the amount of MTAs (virtual post offices) included in this process. 
Why SMTP relay is so important for sending emails at scale
Have you tried to send out emails on mass from a traditional free webmail service provider? It's not pretty. More often than not, you'll get a bounce, or you'll end up nestled in the Spam folder between claims of earning $$$ in minutes from your sofa and LAST MINUTE HOT DEALS—which always seem to be in caps. 

Perhaps you've had success and managed to reach your recipient's direct inbox, but it happens days or weeks later. Plus, you had the same result when receiving emails from peers. 
All of these email deliverability issues come about when you're not using an SMTP relay service. Why? Let's get into it. 
1. You're using servers with poor or no reputation.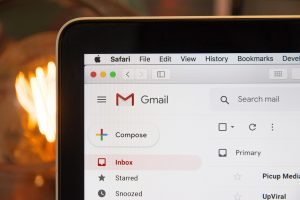 Email relay servers with a poor reputation can be those that are new on the market and not recognized by many receiving servers. If this is the case, then your email will alert email security protocols and will be treated with caution, and this may affect where you land in someone's inbox or whether you land there at all. 
At the same time, servers like Gmail or Hotmail are notorious for spammers. It's free to create accounts with these servers, and receiving servers could just be having a bad day receiving spammy emails from the providers. If this is the case, no matter how great or valuable your content is, you won't stand a chance.
2. You're using a provider that limits your emails. 
Many free email relay servers tend to limit the number of emails you can send and receive. If you're using your email provider for peer-to-peer emails, then there's usually no problem. 
However, if you're hoping to send emails out to the masses, then you're bound to use up your designated bandwidth and run into limitations fast.
3. You're using your server for the first time.
You may have the idea to set up an SMTP relay with your server. Be very careful here. You need to build this sort of strategy up over time. 
If you send hundreds or thousands of emails in one go from your domain, you can run the risk of raising a red flag with receiving servers. You need to build a reputation as a "good" server; once that reputation is tarnished, it can be hard to redeem. 
A small perk of an SMTP server is they deliver your emails to an MDA with a timestamp and a return address—email and IP address—should your email bounce.
When should you start using an SMTP relay?
There comes a moment in any business that you'll need to start using an SMTP relay to keep your email strategy, including email delivery is running smoothly. 
Let's explore a few so you can plan ahead:
You want to build and send to mailing lists 

You want to send emails from IoT devices 

You want to send regular app or other product trigger emails 

You want to protect your IP reputation 
Best SMTP service providers in 2021
Alongside SMTP relay best practices, there are some good SMTP service providers on the market that could be a fit for your business needs. Some provide free SMTP services, and some offer paid plans. By combining best practices with quality service, you'll set yourself up for email success. 
Mailjet (by Pathwire)
With over 720 mail servers around the world, Mailjet boasts an uptime of 99.9%. They offer a free SMTP server that allows you to get your emails delivered faster, benefit from various ports, and configure the SMTP relay set up in minutes. If you need a powerful email marketing tool, too, then Mailjet is your choice.
Mailgun (by Pathwire)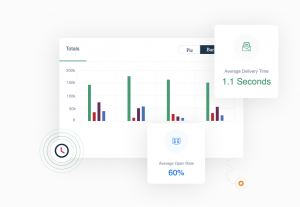 Mailgun is probably the best email service for developers. It offers a flexible and powerful SMTP relay service and APIs to send emails at scale. It automatically queues bulk email send-outs depending on the recipient's domains and receiving guidelines. This algorithm constantly shifts as your mailing reputation grows.
Sparkpost

By far, one of the favorites among developers and product marketers. If you're looking for an SMTP relay service to match email send-outs from your app, then Sparkpost could be the solution for you. 
Sendgrid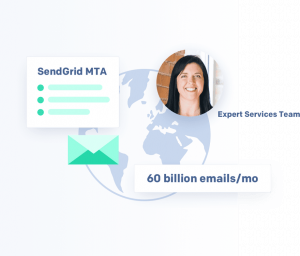 Sendgrid allows you to rely on its globally distributed email architecture and its MTA—trusted to deliver over 70 billion emails per month. The platform is optimized for developers, allowing you to build the perfect customer experience, knowing it's delivered securely. 
Sendinblue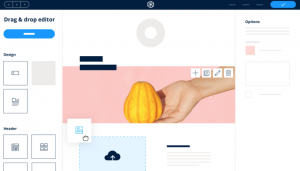 Suppose you're a small or medium-sized company looking for an all-in-one marketing platform with SMTP relay service, email marketing, marketing automation, CRM, and more. In that case, Sendinblue can be a great option that won't break the bank.
SerenaMail (Alinto)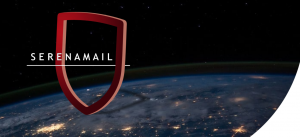 With more than 20 years of experience, SerenaMail (strategic alliance with Alinto Group) offers a robust SMTP gateway solution that ensures fast delivery directly into the recipient's inbox while eliminating the risk of having your email servers blocked by spam detection (IP blacklisting) systems.
Secure legal proof of your emails by using eEvidence's SMTP
SMTP relay is just one service that you can introduce to your business email strategy to ensure that things run as smoothly as possible. Something to consider to go hand-in-hand with your SMTP relay service is a registered email service. 
An SMTP relay service will often be able to make sure your emails land in inboxes. However, they can't provide legal evidence of its contents and delivery.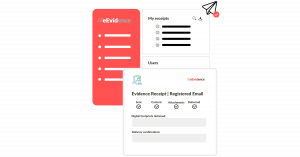 This is where eEvidence comes in. If you're ever sending emails that you may need legal proof of being sent and delivered, then you simply integrate your email service provider to eEvidence's Registered Email Solution. Gmail, Outlook, Mailjet, Mailgun, they can all integrate with eEvidence. 
Your emails can then be delivered through SMTP relay as usual, but this time you'll have legal evidence that they were sent and delivered for just a few cents. Check out how eEvidence can fit into your email strategy and make sure to update your email account's settings as follows if you start using eEvidence: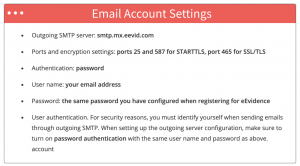 Wrapping things up 
Even if you're not in an industry where you'll be directly dealing with the mechanics of emails, it's so important to learn what goes on behind the scenes. For all of the fantastic content you could be creating and campaigns you're putting together, if they're not reaching inboxes, then it's an opportunity missed. 
Now you've understood the importance of SMTP relay and what this type of service can provide your business, you'll be able to identify when you may need it ahead of time, as well as those alarm bells that mean you need it already. 
Go out there and add this knowledge to your toolkit. Deliver emails with ease and to the place they're supposed to go. Be that truck driver, pilot, captain, or owl and deliver emails safely to help your business succeed. And remember there's always a chance your emails are disputed, so register them just in case.